Ongoing information regarding the COVID-19 Virus spread and TCI Preparation. (Scroll for useful links, and daily news updates).
Flu-like symptoms: fever, cough, shortness of breath, aches & pains. Other symptoms can include nausea, diarrhea, sore throat, new loss of taste and smell. I recommend that you monitor your temperature daily and pay attention to your overall health. An elevated temperature of 100 degrees or more could indicate that you have COVID-19. Please keep in mind that you are contagious BEFORE you have symptoms, so it is imperative that you act as if you already have the virus anywhere you go, which includes wearing a mask in all public spaces, especially where social distancing cannot be achieved.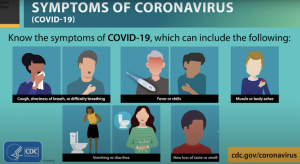 When should you call the doctor?
You should not be afraid to consult your physician at any time. Monitor your temperature and call them if you see an elevation in your base temperature and feel other signs of illness. They will discuss with you your next best course of action. If you have mild symptoms, this will include staying at home, isolating yourself within your home to have as minimal impact on others as possible, and monitoring your symptoms. If you do not have a primary care provider, you can call the MDI Hospital Hotline at 207-801-5900.
The CDC has credited a web-based evaluation tool to help you navigate whether you should seek additional care or monitor your symptoms at home. This tool does not replace 911 but may be useful if you feel changes in your health. The tool can be found here.
When should you call 911?
911 is there to help if your breathing changes and you feel as though it is becoming difficult to breathe. If this happens, call 911 immediately so we can help facilitate your transfer off the island to definitive care. COVID-19 is a complex disease that affects your lower airway significantly, which leaves you starving for air. If you feel as though you truly have to work to breathe; you are using more muscles than usual to take a deep breath; you are short of breath while resting and having to prop yourself to take a deep breath, than you should call 911 immediately. Do not delay your care.
The Cranberry Isles Rescue Service has a limited ability to deal with severe respiratory distress. In extreme cases, the CIRS must rely on LifeFlight and Northeast Harbor Ambulance Service to provide definitive care to secure an airway.
Useful Links
Executive Order 55, Outlining continued opening measures for the State of Maine and updated mask requirements.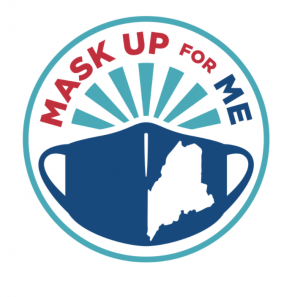 TCI:
Cranberry Isles Rescue Service, BinaxNow Rapid Testing Information November 18, 2020
Cranberry Isles School Website  The Cranberry Isles Schools will reopen for in-person instruction on Tuesday, September 8, 2020.
Updates from Superintendent Gousse
MOUNT DESERT ISLAND
Mount Desert Island Community Response Website (helpful links, information, request help and volunteer to help.)
Federal & Global Resources